Minister Rashad Nabiyev visited family of martyr Lieutenant Colonel Nail Orujov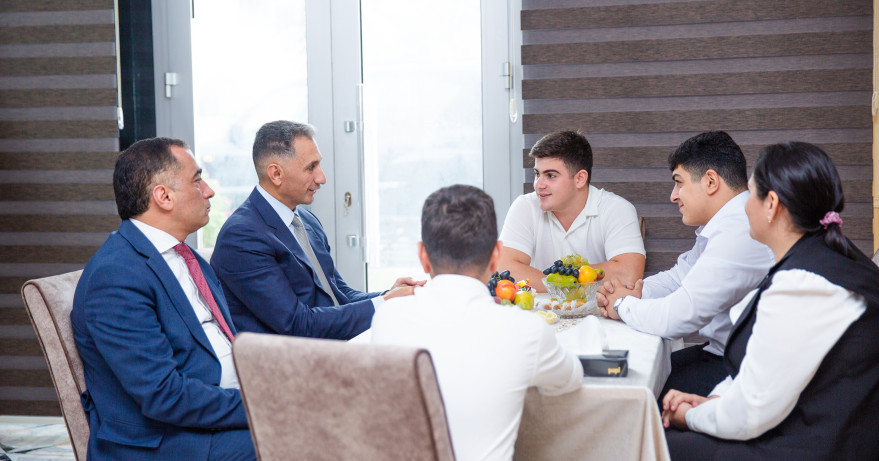 As part of his visit to Astara region in connection with the reception of citizens, Minister of Digital Development and Transport Rashad Nabiyev visited the family members of martyr Nail Rafail oghlu Orujov.
At the meeting, the martyr's relatives shared their memories of the martyr and talked about his glorious combat path.
It should be noted that Lieutenant Colonel Nail Orujov served in various positions in military units of the Ministry of Defense of the Republic of Azerbaijan. After transfer to the reserve, he worked at Astara telecommunication center of Aztelecom LLC.
During the Patriotic War – on 29 September he went to the fighting zone. On 31 October, he died heroically in the battles for Gubadli region.
Nail Orujov was posthumously awarded "Azerbaijani Flag" Order, the medals "For the Motherland" and "For the Liberation of Gubadli".