Baku hosts 21st Space Generation Congress of Space Generation Advisory Council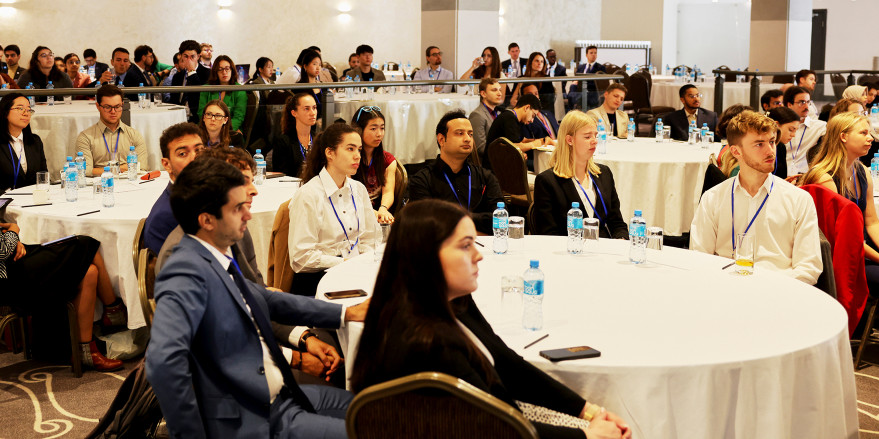 The 21st Space Generation Congress of the Space Generation Advisory Council has started its work today in Baku.
More than 150 young people representing 50 countries are taking part in the congress, which is being held in Azerbaijan for the first time.
The aim of the event is to enhance communication between young people and non-governmental organizations working in the space industry, space research institutes and academia, as well as to improve their skills in this field.
Speaking at the opening of the event, Valentina Luchetti, Executive Director of the Space Generation Advisory Council, said they are discussing the theme "Creating a Space Community to Inspire, Unite and Support Humanity" to emphasize the key role of space in driving progress and innovation on Earth. In doing so, they are also trying to demonstrate the great potential of space technology to solve global problems, enhance international cooperation and promote socio-economic development around the world: "One of the goals of our event is to create a platform for mentoring and learning from experienced professionals for those who are just starting a career in this field."
Sameddin Asadov, Chairman of the Board of the Space Agency of the Republic of Azerbaijan – Azercosmos, welcomed the participants at the opening ceremony and noted that space is already a great power and space research and cooperation in the field are in the interests of many countries, including Azerbaijan.
Sameddin Asadov said that one of the goals of Azercosmos is to inform the local community and younger generation about innovations in space, encourage them to actively participate in space-related activities and research endeavors. "By hosting this congress, we are contributing to the achievement of our goals. Although Azerbaijan is among the new entrants to the space market as an independent country, the roots of our space activities go back to the past. In 1973, Azerbaijan hosted the International Astronautical Congress for the first time. After 50 years – on 2-6 October Azerbaijan will once again be the place that unites the world's space audience. It is here that there will be an opportunity to discuss ways to strengthen the development of the space industry, global trends, partnerships and cooperation in the field of space innovation".
The three-day event will include discussions on space and cybersecurity, climate change and space sustainability, gender equality, space cooperation and other topics.
The event is being held as part of the 74th International Astronautical Congress.
It should be noted that the Space Generation Advisory Council, established in 1999, operates in 165 countries, including Azerbaijan, and is the largest organization in the space field with more than 27,000 members.