Minister Rashad Nabiyev meets with martyr children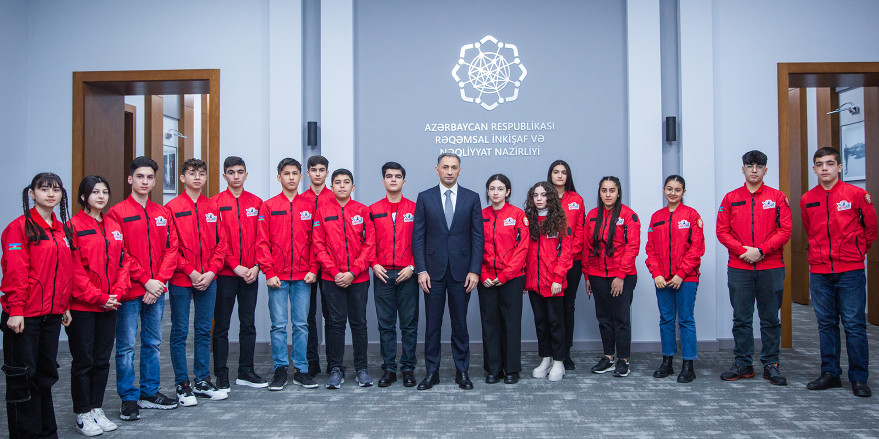 Minister of Digital Development and Transport Rashad Nabiyev has met with children of martyrs who participated in TEKNOFEST Azerbaijan as contestants and were invited to a winter camp to be organized in Turkey.
The minister wished the martyr children an interesting and fruitful time at the winter camp, and assessed the trip as a new opportunity for their development: "You will visit various technological educational institutions, the Turkish Technology Team Foundation (The T3 Foundation), meet with people working in the field of technology and participate in various activities.
Such trips, acquaintances are very useful for you to acquire new information, knowledge, exchange information, build new friendships," said Rashad Nabiyev.
During the meeting, the martyr children expressed their opinions, and noted that they were interested in information technology and would give preference to this field in the future when choosing a profession.
It should be noted that martyr children will take part in a winter camp to be organized by the Turkish Cooperation and Coordination Agency (TİKA) and the T3 Foundation in Turkey on 26–30 January.